I received my bachelor's degree with honors from St. Petersburg State University in Russia and was awarded the United States Information Agency Fellowship to continue my education in the United States, where I received a master's degree from the University of Missouri-Columbia. For nearly a decade I have been responsible for the organizational review of biomedical and social-behavioral research studies done on human subjects conducted in all University of Utah departments, and at the University of Utah Hospital, Veterans Affairs Medical Center, and Primary Children's Hospitals all based in Salt Lake City, Utah.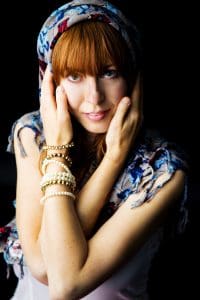 In my work at the Institutional Review Board at the University of Utah I review an average of 30 cutting-edge research studies in all areas of medicine and complementary health care every week, which provides me a rare opportunity to study the latest advancements in traditional and complimentary medicine. I have a unique opportunity to access enormous amount of information about health and well-being and have accumulated a vast amount of knowledge about the efficiency and side effects of medical procedures and drugs. My approach to health is to begin with a deep respect for medicine and what it can offer in the twenty-first century, and to also to build good health from the bottom up with nutrition and healthy living so that medical interventions can be more successful when they are required.
The cutting-edge of medicine is leading back to some key practices of ancient wisdom about health–that we really are what we eat and that what we eat either supports health or breeds illness, that physical movement is a cornerstone of health, and that mental attitudes and beliefs influence health in profound ways as well. Good health is a matter of genetics to a degree that we can't control, and the environment to a degree we sometimes can, but the most important element of health is how willing we are to take charge of our own well-being and consciously set out to achieve higher levels of health and happiness.
My approach to healthy living integrates all of the best information available and adds the richness of my Ancient Romani culture. I have thoroughly studied and followed the history, traditions, rituals, and practices of Gypsies around the world and have discovered for myself a magical world of energy and extrasensory abilities that use intuition, conscious eating, and common sense to increase health and happiness no matter what life throws at us.